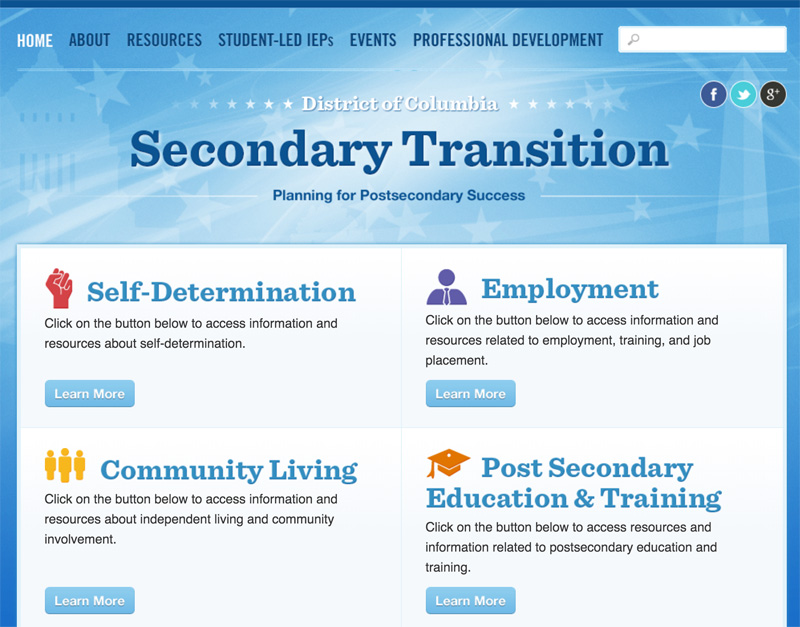 Visit OSSE's Secondary Transition website
for more information on how to support students with disabilities in successful transitions to life after high school. The website also features information for educators, families, and students about:
Upcoming Events
Resources for supporting meaningful student involvement throughout the IEP process, including the Student-led IEP Toolkit and OSSE's Self Determination Film Series
Professional development resources for transition practitioners, including the OSSE Secondary Transition Toolkit, Secondary Transition Webinar Series, and more
Welcome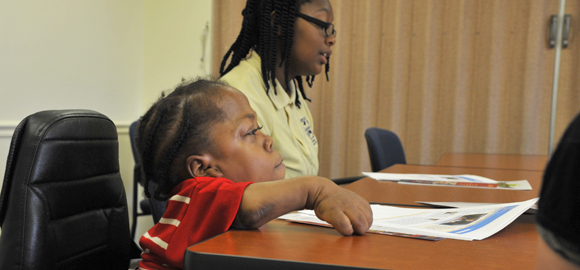 Welcome! Teens and young adults with disabilities often have questions about the future, like "Where can I get my first real job? How do I get my own place? How can I pay college tuition? Should I disclose my disability to employers or professors?"
We created this website to help young adults with disabilities in the DC area answer these questions and plan for their future. We hope that these success stories and local resources will help ALL teens and young adults achieve their dreams. Learn more about our team.
Featured Success Story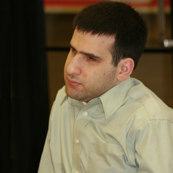 Ahmad, now in his late twenties, was born blind. He is adept with computer technology and has both worked and volunteered helping people learn to use computers, especially screen-reading software. Recently, he has been working with Inclusion Research and SchoolTalk to develop this website. He attended public schools and graduated from the University of Maryland—College Park in 2004.